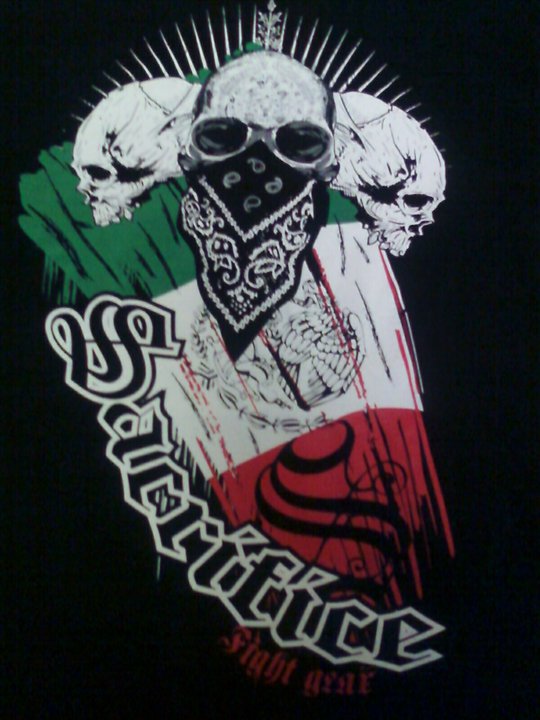 How did the brand get started?
Sacrifice Fight Gear was started by 3 mma fans. We wanted to be apart of the sport and thought of the idea of starting an mma fight gear company. We got to work, did our research and here we are today.
How did the company create the logo?
We wanted the logo to be catchy, something basic and simple. I myself sat down and drew out ideas. I must have drawn out a hundred logos..haha..but we felt it needed a little something...we had asked a graphic designer from cali to help us out who also helped out brandon vera with his brand. He emailed us what he had and right away we decided that was the one!
What types of MMA gear do you produce?
Sacrifice Fight Gear offers all types of gear for men, women and children. Streetwear, training gear and even clothing for going out to night clubs. From shorts, hats, gloves, shin guards, sweat pants, womens yoga gear, etc.....anything you can think of, sacrifice fight gear has it.
Who is involved in your company's success?
There are 3 of us who started the company, myself rudy aguilar-the artist/promoter, andrew leal- the promoter/designer, and victor ortiz- the promoter/brains. We all have a huge part and share of contributions towards the company.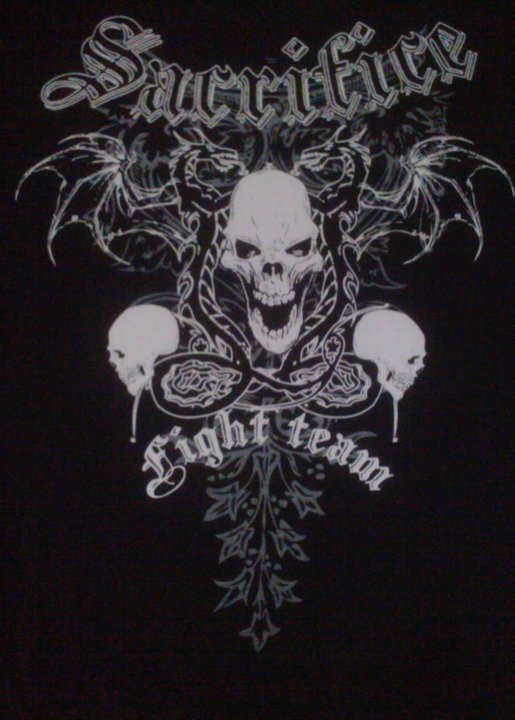 Are there other aspects of your business you'd like to share?
We are an ordinary fight gear company, we like to maintain a clean image of all ages. For us its not just the fighting, its about what people want and how they appear in our clothing. Appropriate gear for any occasion.
Is there another direction or any other areas you'd like to take the brand?
Right now we are pretty well known in our home state of AZ, we expanded our name to cali and las vegas. We've been a huge part of king of the cage, rage in the cage, WFF and have appeared in the UFC. We want to be out there not just for the fighters in the cage but also for the people who watch the fights. It would be a huge dream to be as big as our godfathers of TAPOUT but we will see.
What should we look for in the future?
one thing we have always been successful with is our designs. We have an unusual style we print on our clothing/gear. Look out for our new prints, I've been working hard at it. I hope it shows. Haha. Not too much will change in our shorts and gloves but other training gear will have a different look to it. Plus our new line of accessories.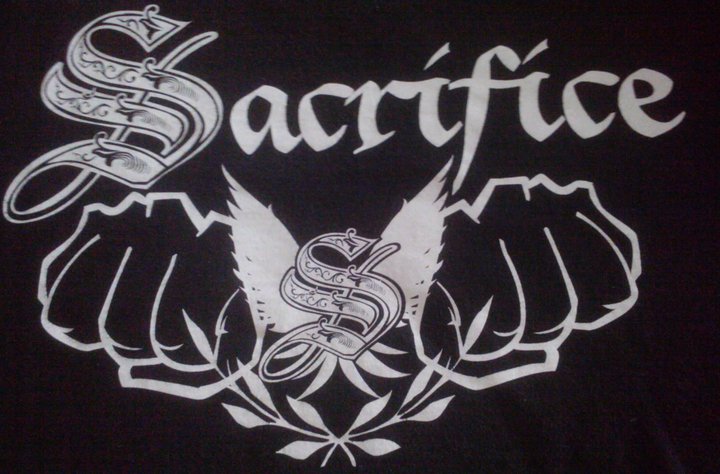 Are there Fans or Friends you would like to thank and give a shout out to?
of course, we would first like to thank eachother for the success of our company because we would be lost if we didn't have eachother. We would also like to thank our sponsored fighters who gave us a chance, joe "the show" cronin, joe "187" martinez, paul "the anvil" o'keefe, chance "king of the streets" williams, matt lindland, junior assuncao and paul "the headhunter" buentello. A special thanks to the ruffo family out of victorville california, our local supporters here in AZ and our cali and las vegas supporters and All of our friends and family who believed in us in what we do. Also thank you to mma warlike for giving us the opportunity to do this interview. Thank you!
"Prepare yourself for the worst and the best will always happen"-Sacrifice Fight Gear