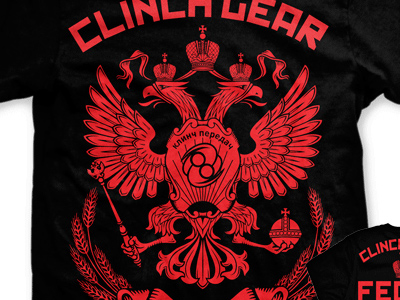 Fedor Emelianenko's arrival in the United States of America always provides a little controversy. Sponsorship companies struggle to solve the puzzle of how to market the Russian superstar in both United States and the completely different Russia.
A perfect example of this would be Fedor Emelianenko's Clinch Gear T-Shirt, the one he used during the promotion of the historic fight against Fabricio Werdum. Dan Henderson's apparel company decided to write 'Clinch Gear' on Russian, right in middle of the Russian Coat of Arms.
The only problem is, that they literally translated the word 'Gear' (probably using one of the online translators) as a car gear, and not as 'apparel'. So, the number one Pound for Pound fighter in the World had a weird Clinch of Shifting Gears phrase written on his shirt.
The incident is already a joke of the day in Russian MMA Community, who associate Fedor's shirt with nothing else but the poor quality of Russian Automotive Industry.